A tradition of gratitude
This Thanksgiving season, we are reflecting on what we are thankful for here at Students For Liberty. We're grateful to be in a position where we can carry out meaningful work with dedicated staff and students.
We're especially grateful for the partnership we have with you that makes this all possible. Without you, none of our students would be prepared to fight against all of the advocates for big government, which seem to grow by the minute.
Around the world, our students are grateful for your support. Here are a few of the messages they have for you.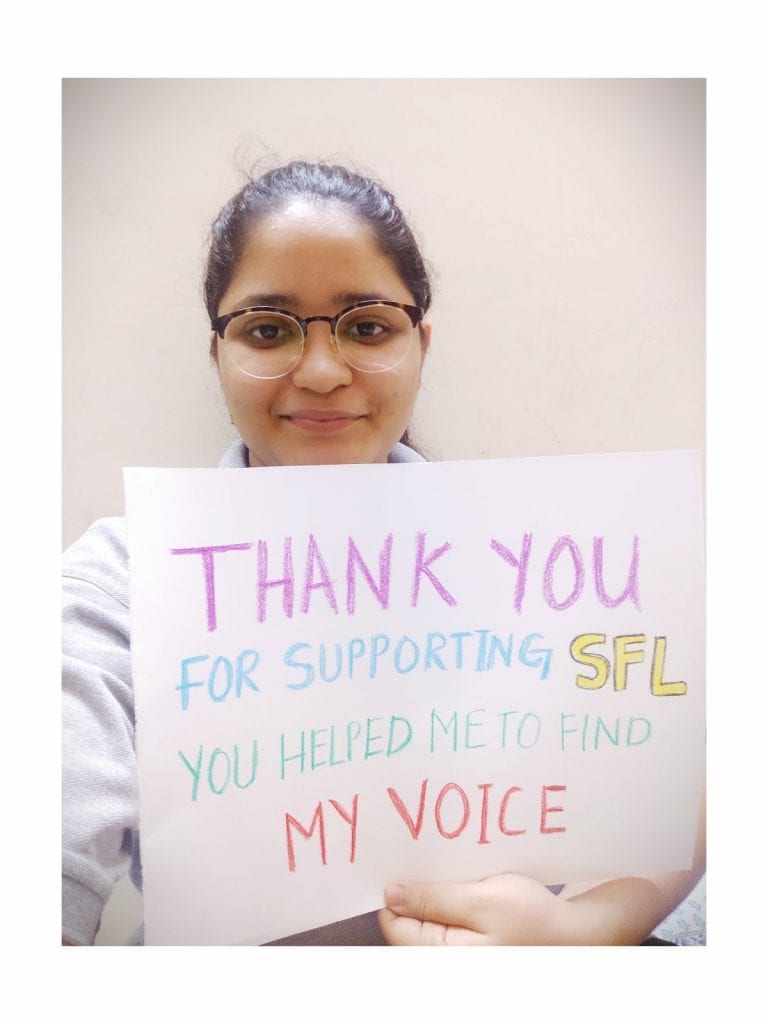 "Thank you for supporting SFL. You helped me to find my voice." – Aaliya Akhtar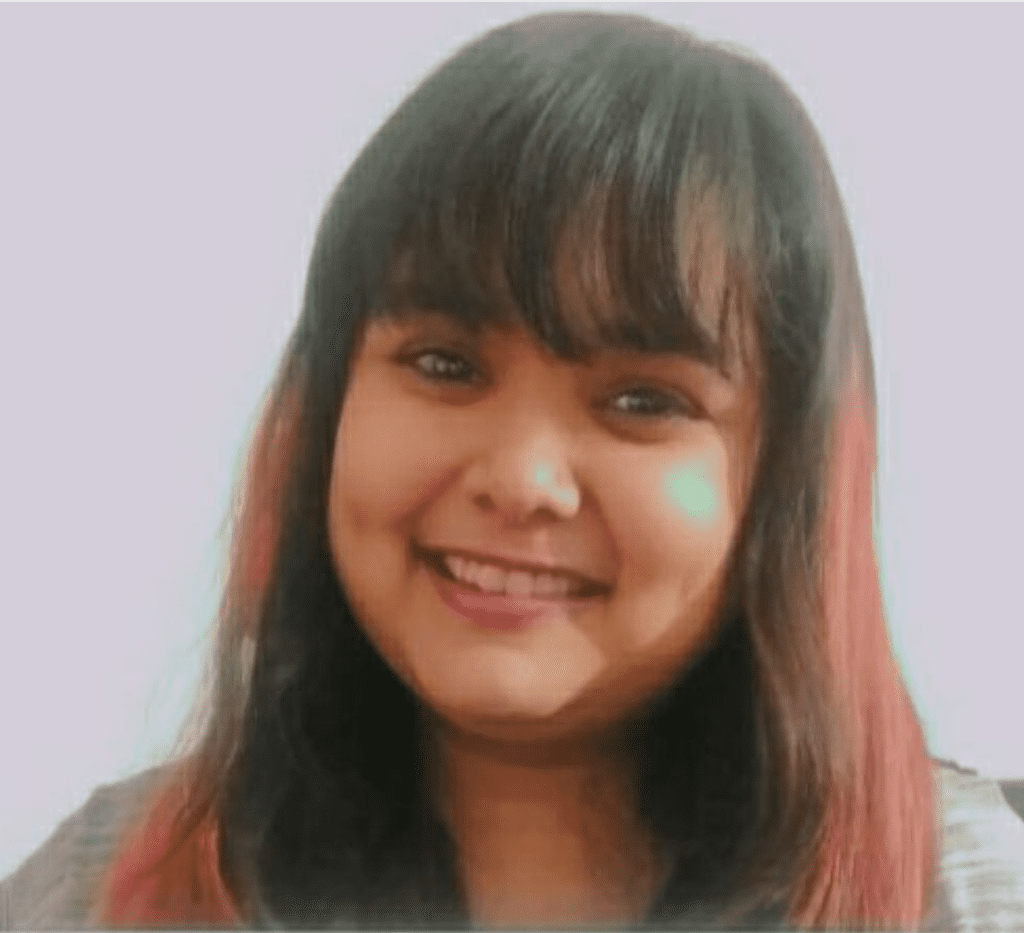 "Thank you for enabling us to advance a (freer) future for everyone." – Deeksha Tiwari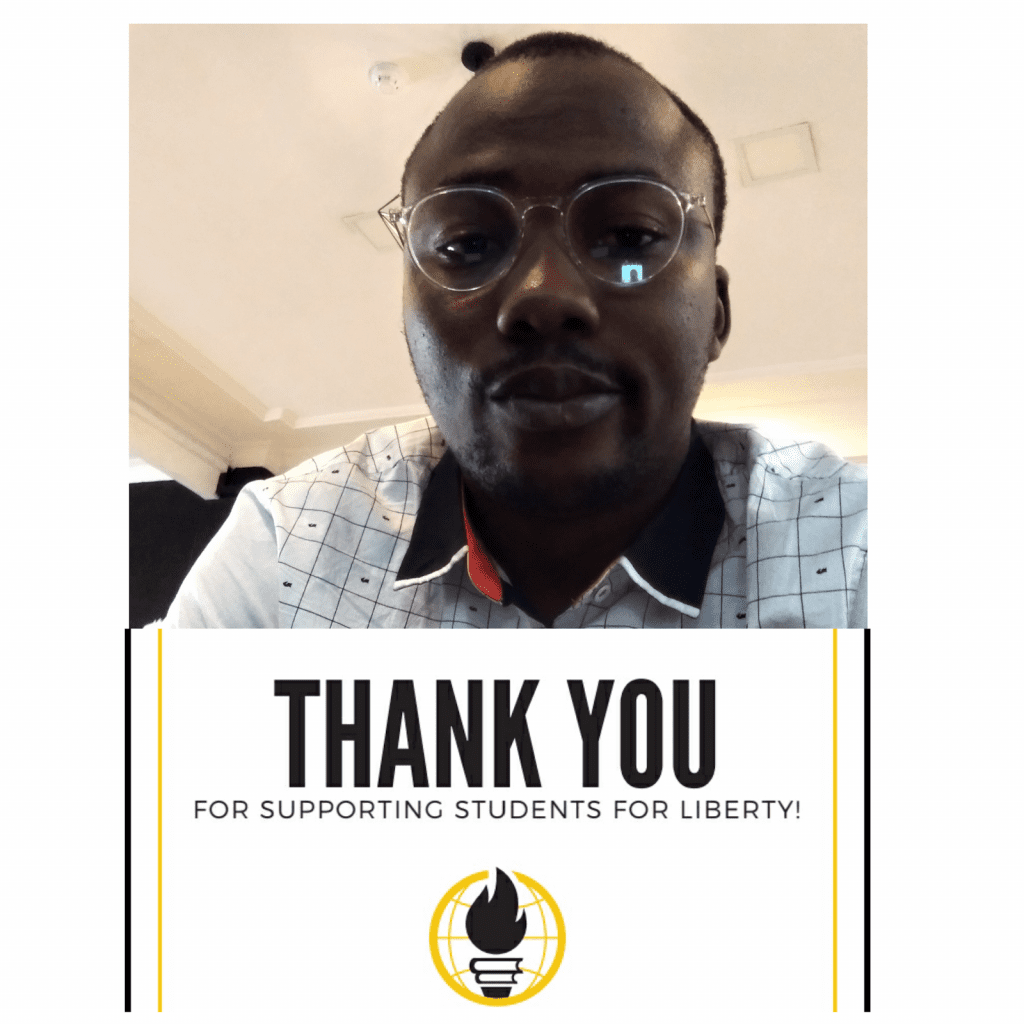 "Thank you for your kind gestures and support for our organization, Students For Liberty. We are happy to have you as our donor and know that you care about building a free society as much as we do." – Dotun Famoriyo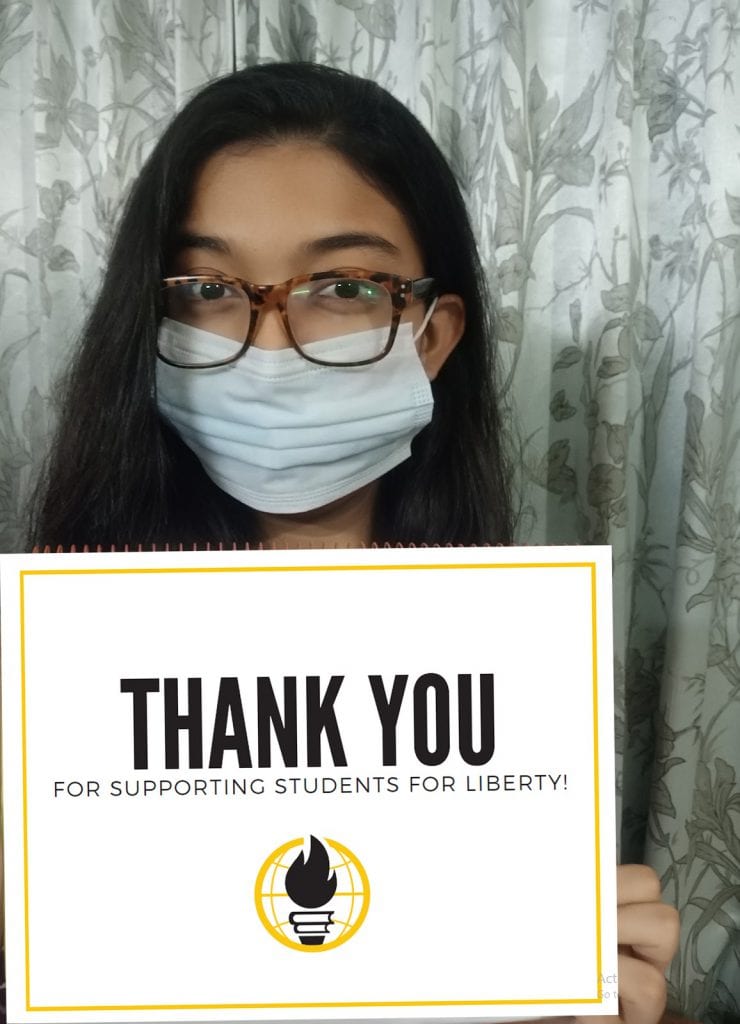 "It's an honor to express our eternal gratitude for the support we are receiving from you. I have heartfelt appreciation for the way you have been contributing. We hope you always keep the faith in us." – Maliha Yasmin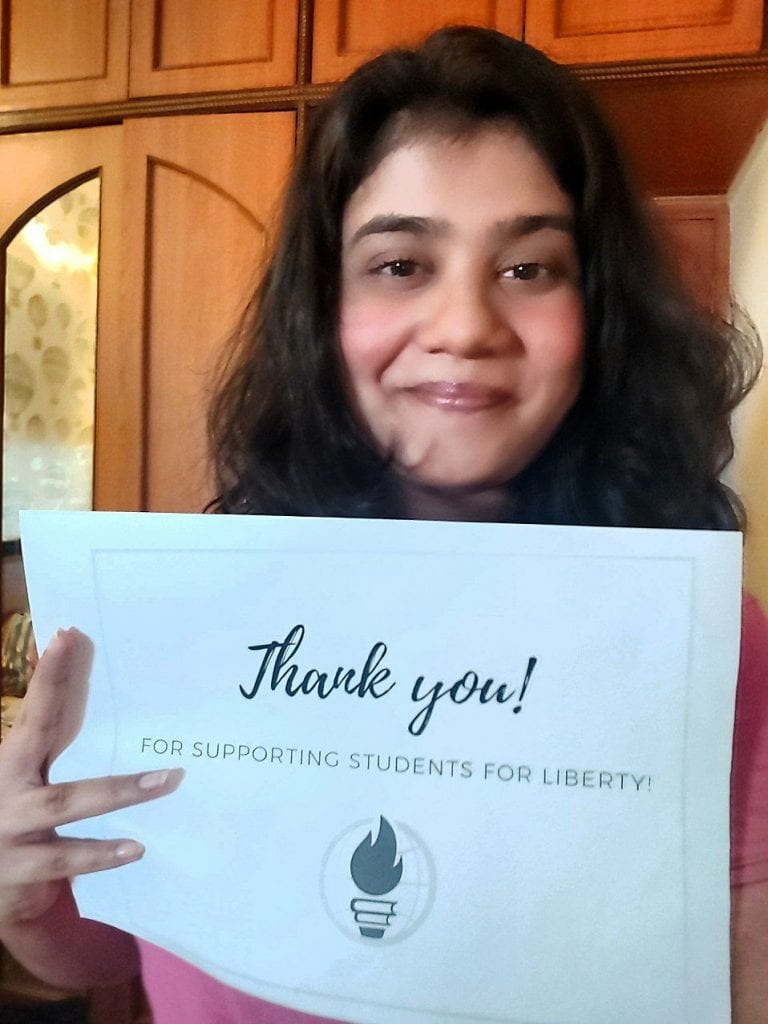 "We are humbled by your ongoing support for SFL. Thank you so much for your faith and generosity." – Shrutika Barabde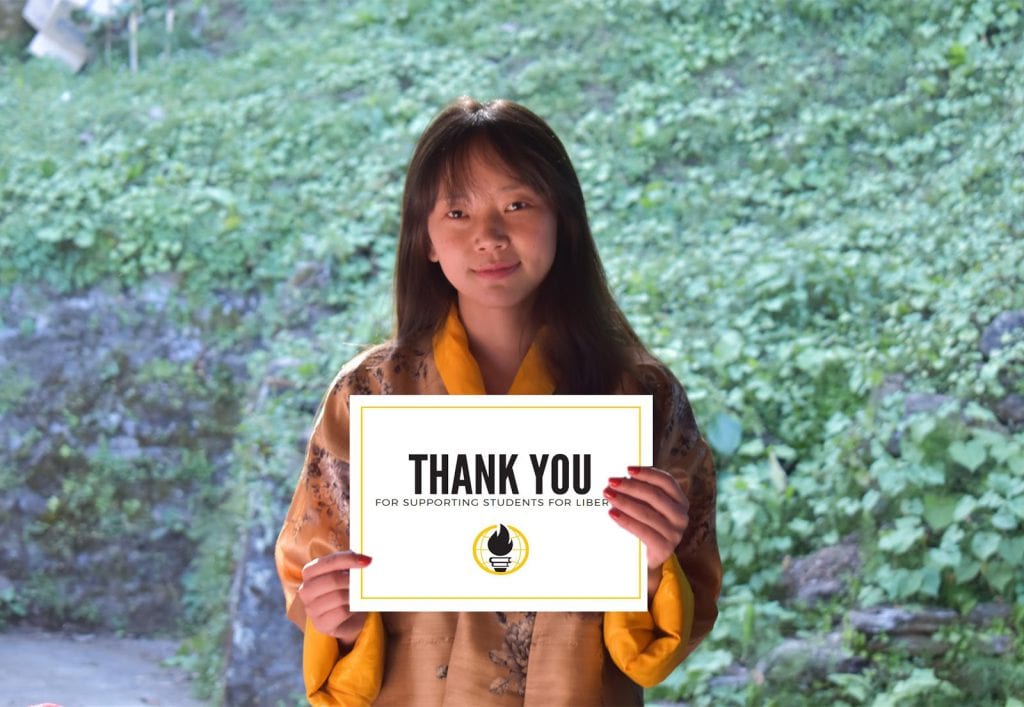 "We are immensely grateful for your kind support. We would not have been able to do any activities without your assistance. Thank you!" – Meto Sheldon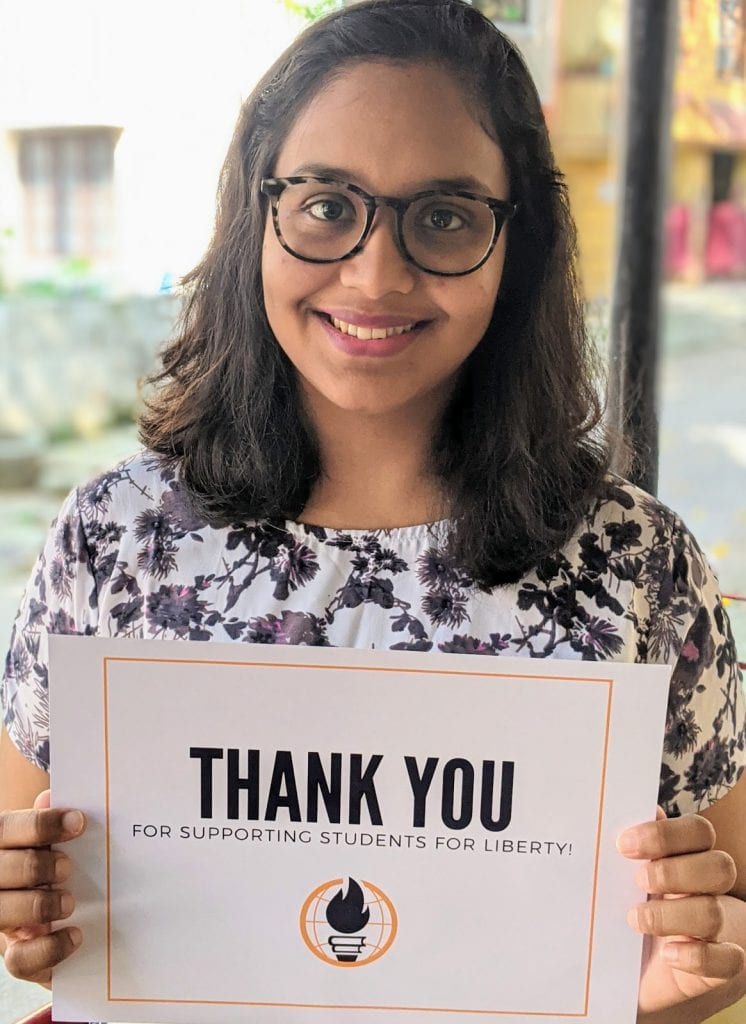 "There are a lot of things I am thankful for this year, despite the pandemic situation. At the very top of that list is all of the love and support I have received from SFL and its donors, which has allowed me to learn and grow exponentially. Wishing you all a wonderful holiday filled with the warmth and happiness of the season." – Yuktha Manjunath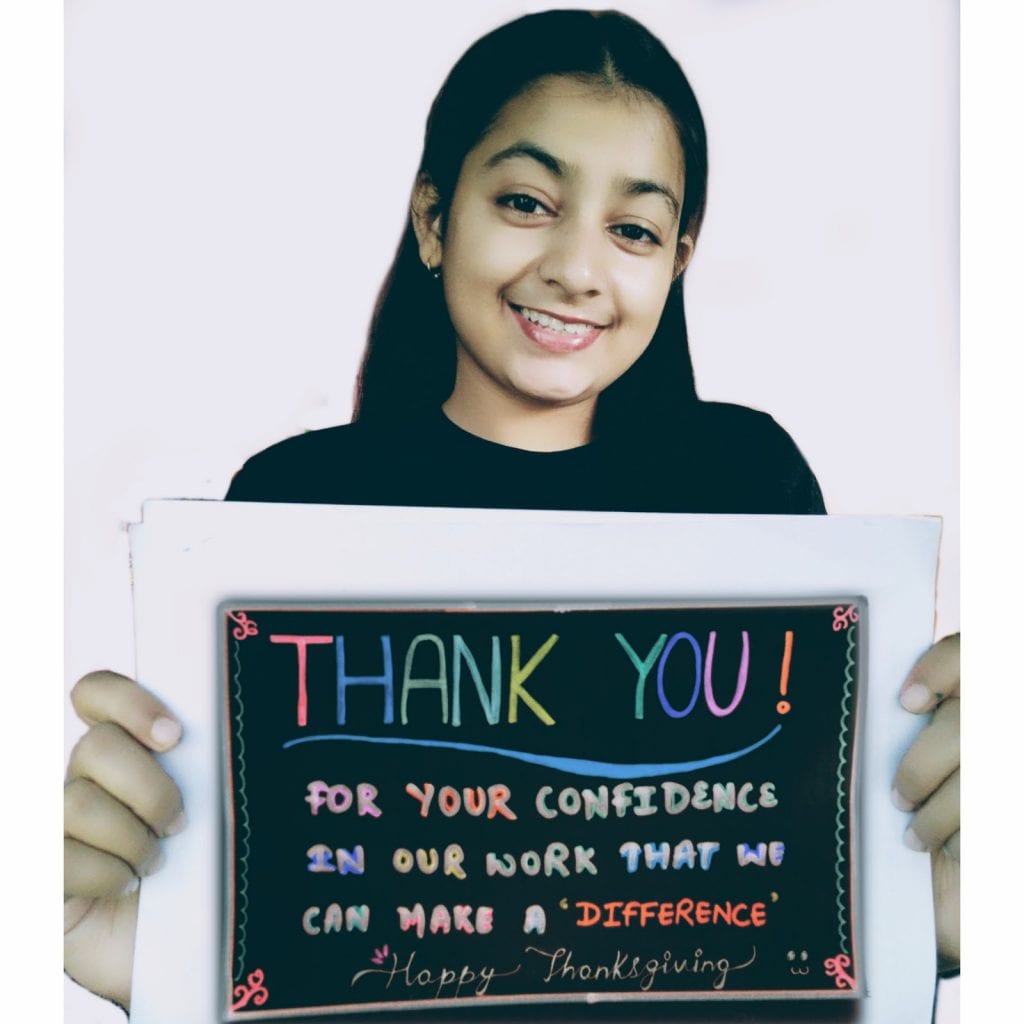 "Thank you for your confidence in our work and believing that we can make a difference." – Neha Sharma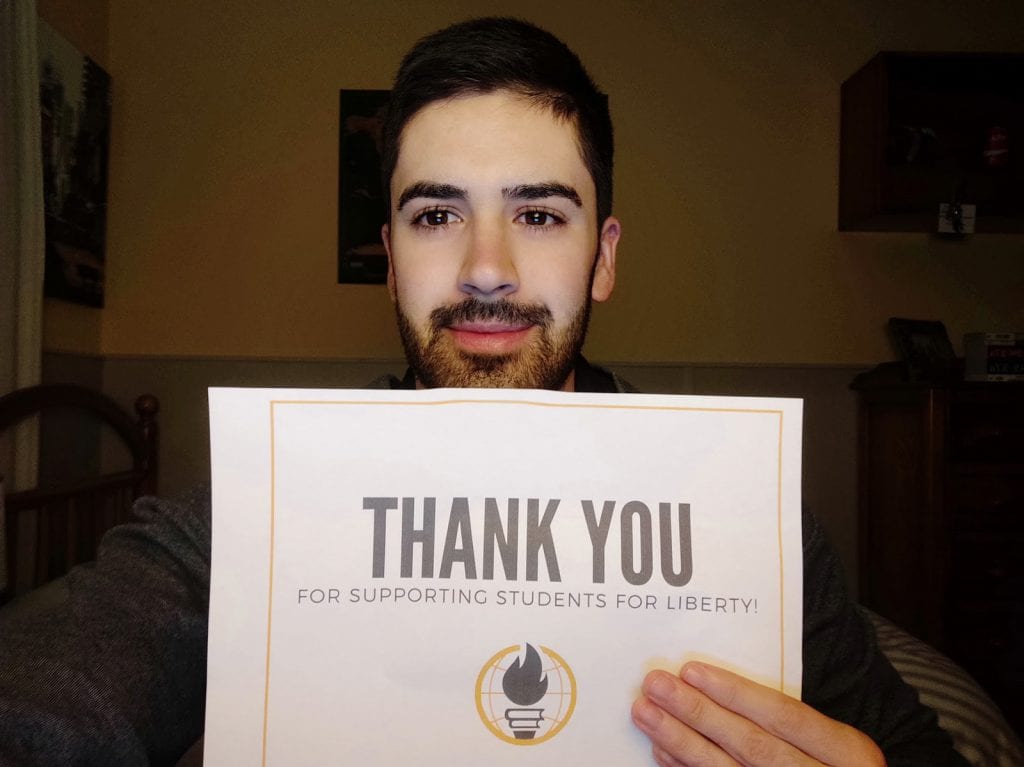 "I would like to thank you all for your support this year, it has allowed us so much, and it has been crucial for us to expand and strengthen the liberty movement in Spain and Portugal. We are looking forward to continuing to work with your support next year." – Alberto Gomez Hernandez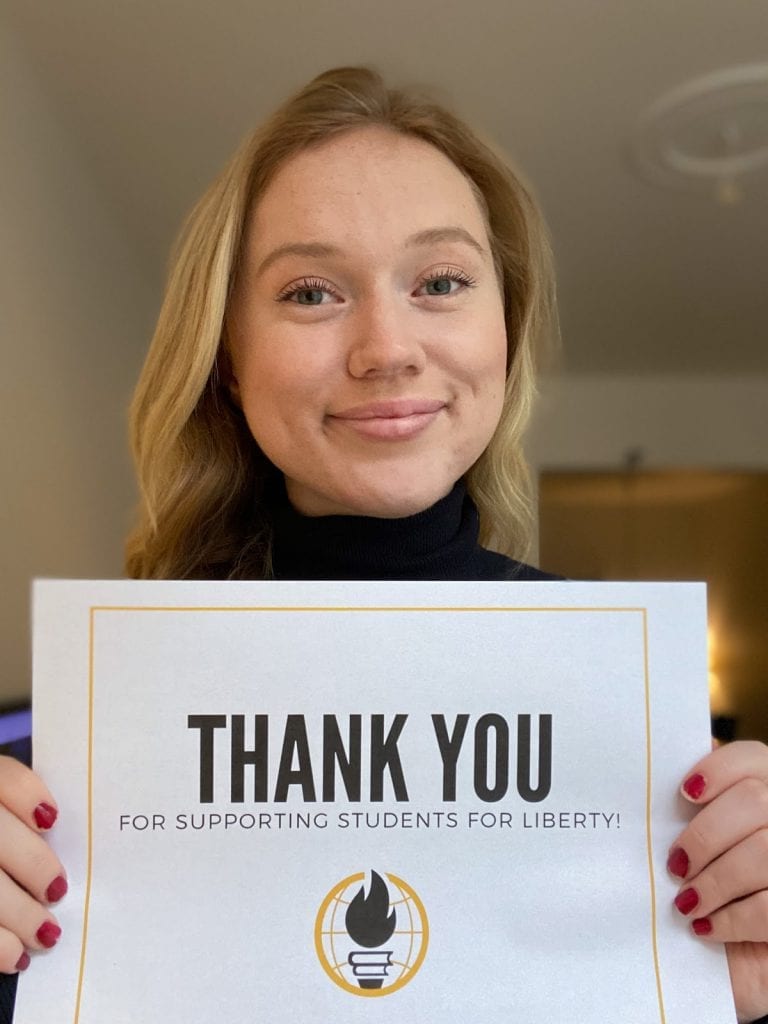 "Thank you for your continuous support for Students For Liberty. With your help, it's been possible for us to expand and connect student volunteers across borders. You have helped us strengthen our presence and brand. In Sweden, where I come from, we have gone from nothing to becoming a recognizable organization that is now well known. This wouldn't have happened if you didn't believe in us. You have made it possible for events to be held. These events resulted in new student volunteers from Sweden, Finland, and Iceland. Thank you so much for believing in our cause." – Emelie Nyman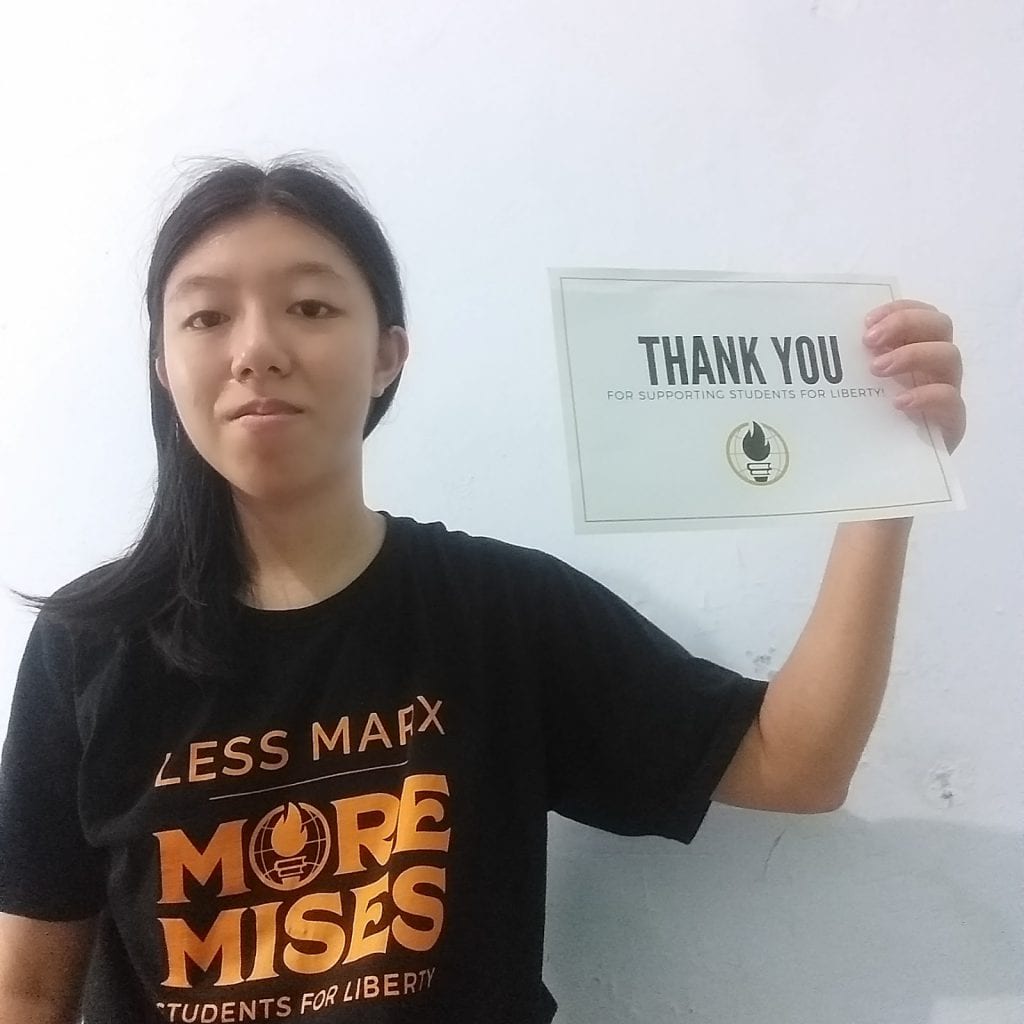 "Thanks to your contribution to Students For Liberty, we are now able to conduct several webinars at Asia-Pacific SFL. Keep supporting us as we march forward for #AFreerFuture." – Jessica Gunawan
You've changed the lives of these liberty advocates and countless other students around the world. Because you continue to stand with us, we are succeeding in growing our global network of leaders. These leaders are fervently advancing liberty in all aspects of society.
On behalf of all of us here at Students For Liberty, thank you for all that you do. We wish you a very happy Thanksgiving.
If you'd like to make a donation this Thanksgiving, please click on the button below. We offer several giving options for your convenience.
The post Our students are grateful for you this Thanksgiving appeared first on Students For Liberty North America.